Bringing State-of-the-Art Environmental Health Education to Youth in Agricultural Communities

Photo Credit: James Earl Schier Nolan
California is quickly becoming a majority Latinx state but disparities in the numbers of Latinx youth entering science professions continue. We aim to foster a love of science among children from agricultural communities. In doing so, we aim to improve their access to well-paying and secure jobs in scientific fields and foster future stewards of planetary health. We will do this by demonstrating how our actions and the products we use can affect our own health and the health of our environment, including our nearby oceans.
Who are we?:
We are a coalition of scientists, educators, and artists. We are led by California State University Monterey Bay. Our partners include world-renowned scientists and educators from UC Berkeley and UC Merced, the Monterey Bay Aquarium, and the Monterey County Office of Education; and local arts groups including Artists Ink, specializing in theatre, media arts and oral history.
What will we do? 
Develop a curriculum  about the inter-relationship between ocean and human health. We have chosen 3 themes to demonstrate this relationship: Plastics, Climate Change, and Agricultural Chemicals.
Train teachers and students about the inter-relationship of ocean and human health. We will bring cutting-edge environmental health education aligned with Next Generation Science Standards (NGSS).
Enhance this science curriculum with arts-based inquiry,  to increase pathways to sciences and help diversify STEM  (science, technology, engineering, math) fields by putting the A for Arts into STEAM education.
Develop hand-on immersive STEAM learning opportunities in formal and out-of-classroom settings to augment learning. We will infuse Next Generation Science Standards with project based learning, multimedia and arts-based inquiry, and participatory research.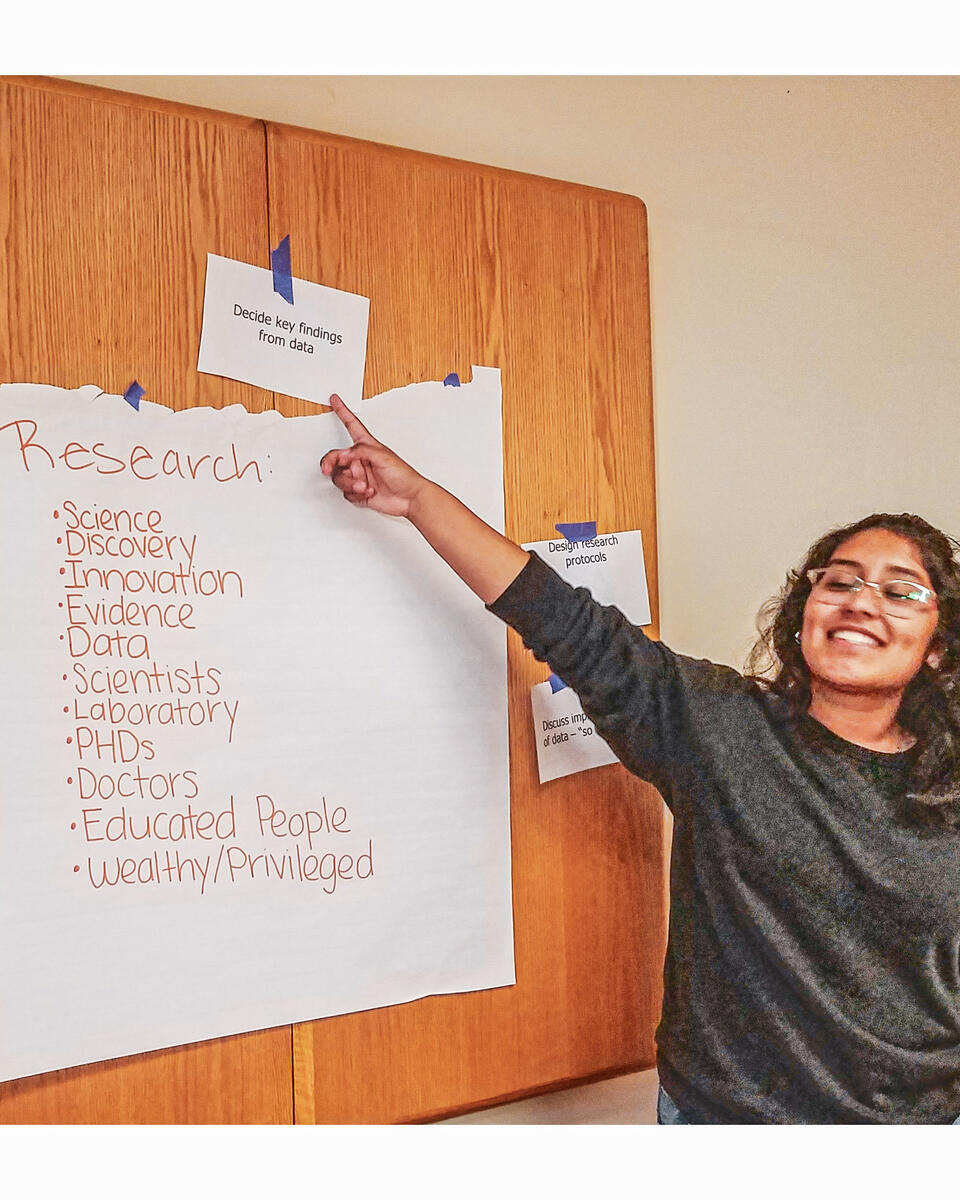 Study at a Glance:
To improve STEAM education in Monterey County.

Increase teacher understanding of Next Generation Science Standards and environmental health knowledge and make this knowledge accessible to underserved populations.

Investigate immersive STEAM learning opportunities in formal and out-of-classroom settings to increase interest in biomedical research careers among underserved youth.
Geographic Area: Salinas Valley, CA and Monterey County

Participants: 30 teachers per year with ~ 30 students per class for 3 years, up to 3,000-4,000 total students

Tools: Next Generation Science Standards infused with scientific literature, project based learning, multimedia, participatory research, and arts-based inquiry

Principal Investigator:Corin Slown (CSUMB)

Co-Principal Investigator: Enid Ryce (CSUMB)

Collaborators: ; Asa Bradman (UC Merced); Brenda Eskenazi (UC Berkeley, CSUMB), Amir Attia (CSUMB),Dan Fernandez (CSUMB), Beth Callaghan (Monterey Bay Aquarium), Will Franzell (Monterey County Office of Education), and Artists Ink, 


Funders: National Institutes of Health (NIH)

Contact: Corin Slown (CSUMB)