Many cosmetics and personal products contain potentially hormone disrupting chemicals, such as phthalates (used in fragrance), parabens (used as preservatives in make-up), and triclosan (found in antibacterial soap and toothpaste).  Teenage girls use more personal care products than adult women. There is little information about how exposure to hormone disrupting chemicals during adolescence, a time when their bodies are undergoing rapid reproductive development, may impact long term health.
The Health and Environmental Research in Make-up Of Salinas Adolescents (HERMOSA) Study is a youth-led research project examining how girls are exposed to hormone disruptors in their cosmetics and showing that using low chemical products can reduce the levels of these chemicals in their bodies. In Spanish, "hermosa" means "beautiful", reflecting the Latina teen population of this study.
---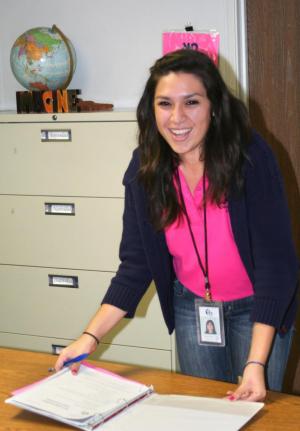 WHAT WE DID:
High school aged youth research assistants from the Salinas area worked with UC Berkeley scientists to design the HERMOSA study. Youth did all the recruiting, interviewing, data collection, and community education,  contributing to data analysis. Together, we:

Enrolled 100 Latina teens 
Inventoried the personal care products they were using
Took urine samples to measure the chemicals in their bodies

Gave them low-chemical products for 3 days

Collected a second urine sample
Compared levels of hormone disruptors before and after the intervention
Study at a Glance:
Study Objectives: To quantify teen girl's exposure to hormone disruptors in cosmetics, to identify the primary sources of  this exposure, to design and implement an intervention to reduce this exposure and to empower local youth in scientific research and advocacy methods. 
Community Partners: La Clinica de Salud de Valle Salinas and local youth research assistants 
Principal Investigators: Dr. Kim Harley, Ms. Kimberly Parra
Funder: California Breast Cancer Research Program
Contact: Kim Harley at kharley@berkeley.edu
WHAT WE FOUND:
After just 3 days,we decreased levels of all four chemicals by 25-45%!